The logistics of Tien Giang: Accompanying economic development in the Mekong delta region
Tien Giang is known as a strategically located province with connections between Ho Chi Minh City and the provinces in the Mekong Delta region. Its coastal proximity offers opportunities for international connectivity.
The system of seaports and inland waterway ports is favorable conditions for developing logistics infrastructure. However, the current seaport system in Tien Giang lacks sufficient land resources and infrastructure to support the establishment of dry ports and large logistics centers. As a result, the logistics service sector in the province has not yet fully realized its potential.
International and national transportation connections for both goods and passengers are currently carried out through road transport, inland waterway transport (IWT), and maritime transport. Currently, the import and export goods transported by road in Tien Giang province primarily go through Long An port, Cat Lai (Ho Chi Minh City) and Cai Mep - Thi Vai (Ba Ria - Vung Tau Provice). In terms of IWT, goods transportation is conducted along the Cua Tieu - Vinh Xuong route, transporting goods to Cambodia and back. Regarding maritime transport, the flow of goods from the Tien Giang seaport connects with the port system of Ho Chi Minh City and the Cai Mep - Thi Vai port cluster in Ba Ria - Vung Tau, from which goods are further transported internationally.
Currently, international and national connectivity through Tien Giang province relies on three main transport modes: road, inland waterways, and maritime transport. By 2030, railway transportation will be added to enhance connectivity.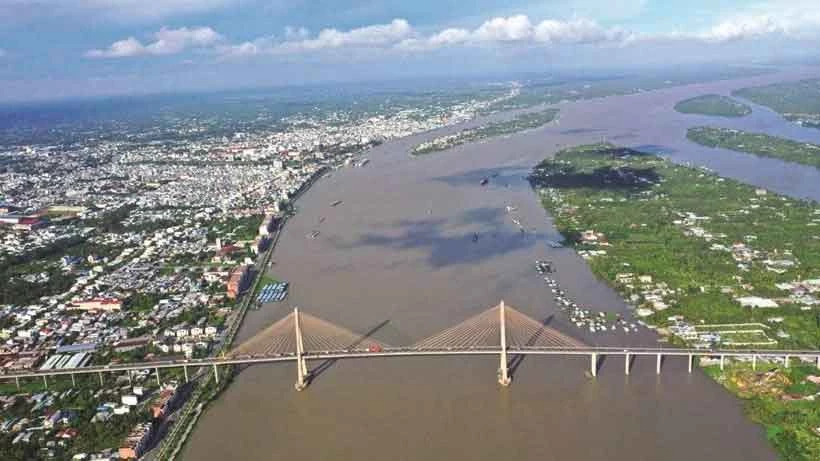 Within the province, the road network, including provincial and district roads, connecting with national highways within the province, has established both horizontal and vertical routes that link Tien Giang with other localities and economic regions within the province.
The synchronized development of transport infrastructure, an investment-friendly environment, administrative procedure reform, and a positive shift toward digital transformation provide a solid foundation for Tien Giang to make breakthroughs in attracting investment for the development of the logistics sector.
To meet the development needs, Tien Giang has formulated a logistics infrastructure development plan for the period 2021 - 2030, with a vision towards 2050. According to this plan, the main logistics center in Tien Giang will serve the needs of goods handling and warehousing, transshipment of domestic and international cargo flows, and support the movement of goods from the Go Cong seaport area to provinces within and beyond the Southern Key Economic Zone.
Under this plan, by 2030, Tien Giang's logistics center will consist of three provincial-level logistics centers:
Logistics center in Go Cong Dong district: It will play the role of a transportation service center and goods distribution hub through the Go Cong port area. It will serve as a warehousing and distribution center for nearby industrial zones. Its strategic location ensures close integration with the operations of the Go Cong seaport. It will also have connections to the Go Cong port on the Soai Rap River and road connections through the provincial road network to National Highway 50. The center is expected to cover an area of approximately 15 hectares.
Logistics center in Tan Phuoc district: This center will function as a storage and distribution hub for goods for the concentrated industrial zones in Tan Phuoc district. It will have connections to the national transportation network via roads such as ĐT.865 (QL.30B, QH), ĐT.868 (QL30C, QH), the Thap Muoi No. 2 Canal in the inland waterway transport network, and planned railway lines. The center's location will be in Tan Lap No. 1 commune and Tan Lap No. 2 commune, Tan Phuoc district, covering an area of approximately 20 hectares.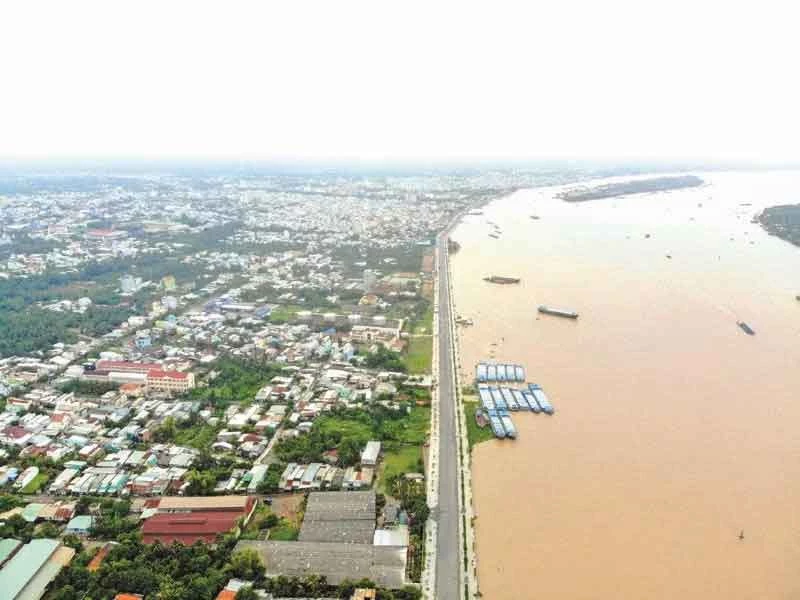 Logistics center in Cai Be district: This center will serve as a storage and distribution point for agricultural products, rice, and other agricultural goods. Its location ensures connections to Provincial Road 864 along the Tien River and the inland waterway ports on the Tien River. The center is expected to cover an area of approximately 30 hectares.
In addition to these centers, smaller logistics centers will also be developed in proximity to transportation hubs such as planned railway stations and inland waterway ports to facilitate the collection of agricultural products and goods from seafood processing areas.
Despite achieving significant results, there are still challenges related to infrastructure, investment capital, the effectiveness of linkages between manufacturing-exporting enterprises and logistics companies, and shortcomings in policy mechanisms. These factors have hindered the development of logistics in both the province and the Mekong Delta region, preventing it from realizing its full potential and meeting the demand.
Recently, the Government has provided directions for the development for focusing on the production and assembly of electrical and electronic products, manufacturing and processing industries, digital economy, finance and banking, and real estate.
Tien Giang recognizes that the development of the logistics sector needs to go hand in hand with the development of the Mekong Delta region, catering to continuous cargo handling and transportation activities.
Theo VLR - Vietnam Logistics Review
---
Featured news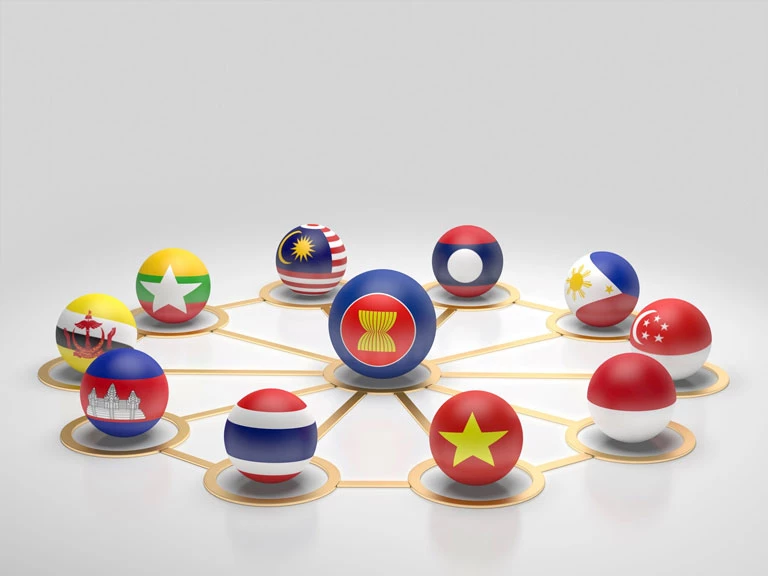 Các Bộ, ngành, địa phương có trách nhiệm nắm chắc tình hình, kịp thời phát hiện và xử lý ngay những vấn đề phát sinh trong hoạt động logistics tác động xấu đến kinh tế - xã hội thuộc phạm vi, lĩnh vực quản lý nhà nước; Phát huy tối đa lợi thế vị trí địa lý, tăng cường kết nối để đưa Việt Nam trở thành một đầu mối logistics quan trọng trong khu vực.